The accounting industry has seen numerous changes over the years, as developments have continually affected the expectations of accounting and bookkeeping professionals and how they perform their duties.
Accounting professionals – whether starting their careers or those who have been in the industry for many years – are having to continually adapt to the current times and evolving trends.
The most notable developments have been technological innovations designed to streamline workflows and automate work processes to save time and money. Tere has also been an increased focus on the skills required to stay abreast of the changing industry landscape.
We'll look at the top ten accounting trends that you can expect to see in 2023 and how they will impact the future of the industry.
1. Diversity in the accounting industry
Diversity refers to various differences among people, such as race, gender, age, ethnicity, cognitive style, education, sexual orientation, socioeconomic status, physical ability, and religious beliefs.
Diversity is essential to improving the viability of businesses across all industries. A study by the Association of Accountants and Financial Professionals in Business revealed that 50% of respondents believe the accounting field should be more equitable and inclusive.
There are several factors that will influence the implementation of diversity plans within organisations. According to PricewaterhouseCoopers, having diverse people and valuing differences in accounting firms is required to promote a culture of inclusion. As many as 82% of business leaders surveyed have expressed that they are considering recruiting employees from a non-traditional background.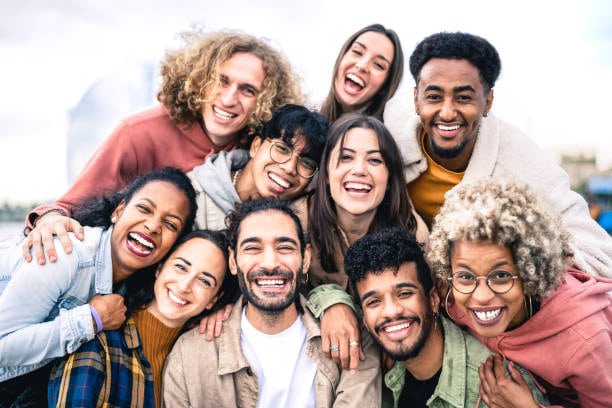 2. Shift in workplace culture
In the aftermath of the pandemic, businesses have seen a shift in what was once considered 'normal' in the workplace. From flexible work arrangements to overall changes in organisational culture, firms have had to change pace and adapt to attract and retain talent. According to the Indiana CPA Society (ICPAS), "generational attitudes and emerging technologies were creating pressing conversations around how workplaces function."
Research by Sage shows that 90% of the 3,000 accountants surveyed worldwide believe there has been a cultural shift in the accountancy profession. Firms the world over are having to embrace change within the industry and are carefully evaluating changes in the workplace, such as client expectations, skills training, and technology adoption.
This presents accountants starting out in the industry with better opportunities for upskilling training, flexibility, and a healthy work-life balance, as firm owners are expanding their definitions of what makes the ideal employee and reevaluating traditional expectations.
3. Automated accounting tasks
Some of the day-to-day responsibilities of accountants and bookkeepers can often be time-consuming, so more and more firms have chosen to automate tasks such as tax preparation, banking, and payroll, to save time. Automation software can simplify processes such as data entry and reconciliation options using AI and machine learning technologies, and allows employees to get more done, faster.
According to the CPA journal, utilising robotic process automation (RPA) reduces processing times for audits and contracts from weeks to months. The automation of accounting processes also significantly reduces errors, and AI has the capability to identify fraudulent transactions.
Research shows that more than half of accounting professionals use automation software and AI, and this number is projected to keep growing over the coming years. Accountants who take the time to familiarise themselves with these innovations position themselves to be among the top pick for talent recruiters, as they have an advantage in terms of automation software knowledge and skill.
4. Cloud-based accounting
The shift from on-premise to cloud-based accounting software in financial institutions started in the early 2000s. Most recently, the pandemic boosted the adoption of cloud-based software within firms, due to the need to stay up-to-date with new innovations and digital transformation requirements.
This technology has caused significant strides in how data is stored, and this is evident in the number of accountants who have migrated towards digitalization within firms. There are no signs that businesses will revert to on-premise software even as workers return to on-site offices. Much like automation software, cloud-based accounting software is proving to be an increasingly useful area of knowledge for anyone currently in or looking to start a career in accounting.
5. Blockchain technology
Among the trends making waves in the industry is blockchain technology, which is a computer-based recording system that uses cryptocurrency within a user-to-user network. Blockchain technology promotes transparency by allowing accountants to maintain a ledger of accurate financial information to increase reliability and reduce the likelihood of the alteration and corruption of data.
Due to its ability to provide users with access to financial ledgers in real time, as well as create smart contracts and record transactions, blockchain technology is becoming increasingly common in the industry, with many big firms such EY, PwC, Deloitte, and KPMG already implementing it.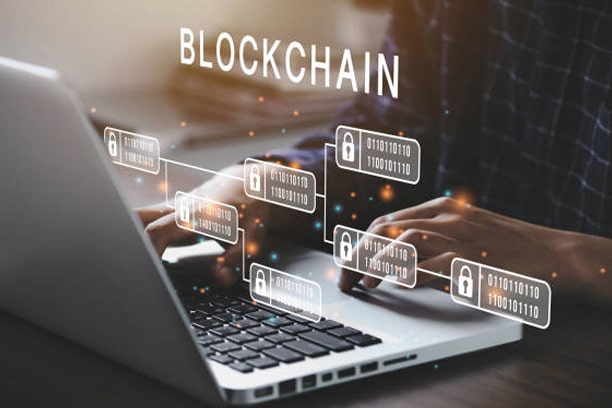 6. New regulatory compliance requirements
The work of accountants and bookkeepers is subject to strict regulations and scrutiny because of the nature of the information people in these professions have access to. Regulatory standards and compliance requirements are always changing to protect financial institutions and their clients from fraud and other nefarious activities.
In order to ensure compliance, professionals need to constantly remain up-to-date with existing and new laws and regulations, such as tax regulation, new forms of corporate reporting, and integrated reporting regulations. Taking the time to learn regulatory compliance laws is essential in understanding how to adhere to the state, federal, and international legislation relevant to the operations of a firm. Having this knowledge makes you an even more valuable asset to your team.
7. Accounting advisory services
As business processes evolve, they become more complex, making transactions and financial reporting increasingly challenging. Firms have begun to look for accounting consultants to help them improve their processes to achieve timely and accurate financial reporting.
The Association of International Certified Professional Accountants (AICPA) defines advisory services as those that are provided by professionals who develop findings, conclusions, and recommendations for client consideration and decision making.
Consultants help clients maintain efficient and accurate accounting practices and better understand their financial data and its impact on their businesses, and firms are looking for consultants more as of late, as business processes continue to evolve.
8. Broader skill sets
In Sage's survey, 43% of respondents said that new accountants joining the profession should have industry experience outside of accounting. Along with diversified candidates, firm owners are also seeking talent with broad skills sets and employees who have what it takes to thrive in the ever-evolving industry landscape to meet customer expectations.
Technological literacy, relationship building, and business advisory are becoming increasingly important. Reports show that today's accounting training programs will not be enough to run a successful practice by 2030. Training programs need to reflect the requirements of emerging innovations and evolving client demands. Successful accountants need to have the skills to provide more all-inclusive corporate reporting to better communicate with clients and provide them with an accurate narrative of the organisation.
As the more transactional tasks become automated, there's a demand for accountants with human skills in addition to technical skills, and the kind of growth mindset to continually participate in upskilling training to stay on top of industry trends.
The Association of Chartered Certified Accountants (ACCA) reports that accounting and bookkeeping professionals who possess knowledge of digital technologies are in high demand and will continue to be in coming years.
9. Remote working
With changes in the traditional workplace culture, employees are no longer limited to working on-site within a business's offices, and both accounting professionals and firm owners are using this to their advantage.
Innovations in technology and the implementation of cloud-based software are providing accountants with the choice to work remotely, and firms are increasingly hiring employees from global locations.
Some of the benefits of remote work include increased flexibility for employees and lower overhead costs for business owners.
10. Outsourced accounting services
Many accounting firms are burdened with low-margin, process-driven work, and cannot find the time or talent to perform these tasks without taking time away from the more important work that drives growth and profits.
An increasingly popular solution is to seek outsourced accounting services, which allow firm owners to delegate repetitive tasks to a global team, while their local team focuses on the duties that increase business revenue.
For accountants and bookkeepers who are looking to start their international careers and are seeking global opportunities, becoming a team member with a talent solutions provider offers a great chance of success.
A global talent solutions provider such as TOA Global offers you the opportunity to not only work with clients from all over the globe but to receive the best professional training through courses provided by the Ab2 Institute of Accounting, TOA Global's education division. Through Ab2, you can enrol in certified accounting courses that are 100% made for the accounting industry and custom-built by industry experts with decades of practical experience.
Courses offered through Ab2 include:
Ab2 offers world-class accounting and bookkeeping courses for every stage of your career. To find out how you can start your international accounting career, contact us to enquire about our courses.